Name: Mrs. Judith Huppert

Grade/Subject: 5th Grade Teacher
   Social Studies
 Lead Teacher
Contact Information
Email: jhuppert@stjosephprescott.com
Phone: 715-425-9046
*Who's MRS. JUDITH HUPPERT?
I hail from a rural community, having been raised on a farm near Edgar, WI, one of 15 children.  I spent my first 2 professional years teaching Gr.2 at Neillsville Public School.  
Then I found myself teaching a 3-4 combination grade at St. Michael Catholic School in Dane, WI, for 2 years.  And 38 years ago, the Lord led me to St. Joe's to teach Gr.5.   
My interests and hobbies include playing piano and organ, dancing, biking, traveling, walking, X-country skiing, watching team sports, church activities at St. Bridget's in River Falls,
 and enjoying the outdoors with my husband, Larry T. Huppert.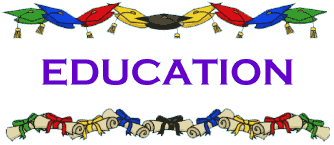 Bachelor's Degree in Education          Certified in Grades 1-8          University of Wisconsin - Stevens Point